Consumer preference research for stonefruit (summerfruits) has been conducted in China (nectarines) in 2017 and Indonesia (peaches, nectarines & plums) in 2016 to help growers determine the best varieties to meet each market's requirements.
Consumer taste, purchase and consumption preferences for summerfruit were determined using panel scores correlated with quantitative measures.1
Topics on this page: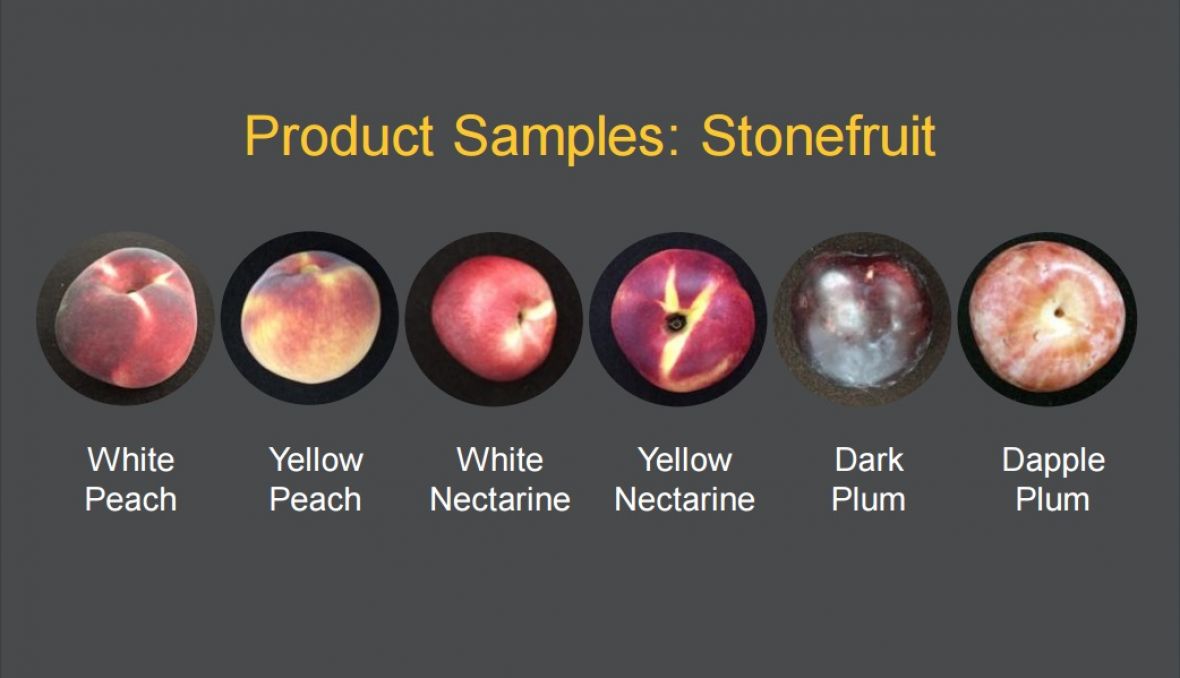 Opportunity now exists for Australian Summerfruit producers to capitalise on the recent China-Australia Free Trade Agreement.
Australian fruit growers and marketers have a better understanding of what international consumers are looking for when purchasing fruit, thanks to a series of consumer preference surveys carried out in Indonesia and China.
Agriculture Victoria Project Manager, Bruce Tomkins said there were huge opportunities to grow the market for Australian stone fruit in both countries.
"To do this however, marketers need to understand what shoppers want and prices they are willing to pay," Mr Tomkins said.
"'Australian grown' was identified as a key driver for sales in all markets, but we need to provide the right cultivar of fruit, with the right physical attributes, including colour, texture and taste, at the right price," he said.
Mr Tomkins also said now Australia had legal market access to mainland China, exports could be shipped directly to their target markets, giving Australian growers and marketers more supply chain control and influence over the condition of their product when it reached consumers.
The study in Jakarta, Indonesia collected feedback from 150 consumers on six cultivars of Australian stone fruit; two nectarines, two peaches and two plums. Key findings were:
Indonesian consumers preferred hard white flesh peaches, soft or hard white flesh nectarines and soft red flesh dapple or hard red flesh dark plums. Red skin is preferred across all varieties.
A price point of 75,000 IDR (AU$6.471) per kg is attractive to 95 per cent of consumers.
It is important for Indonesian consumers to be able to see, touch and feel the fruit prior to buying.
Indonesian consumers prefer to buy stone fruit as individual pieces, not pre-packaged.
Consumers like to buy summer fruit because they are healthy, versatile and refreshing.
Further consumer preference testing was also conducted in the Chinese cities of Beijing, Chongqing and Shanghai to understand shopper perceptions of two Australian export nectarines.
The study looked at two cultivars: A white sub-acid and a yellow high acid. There were also Chinese nectarines, with soft and firm textures for comparison.
A total of 360 shoppers (120 in each city) took part in a written questionnaire. Key findings were:
It is important for Chinese shoppers to be able to touch and smell fruit before purchase; 86 per cent of people surveyed said they would prefer to buy individual, unwrapped fruit.
Acceptable price points ranged from 30-80RMB (AU$5.80-$15.651), however less than half of the people surveyed said they would purchase in the higher price bracket.
Soft and sweet nectarines were preferred in most markets
Yellow flesh colour was preferred over white flesh.
Physical attributes influencing purchasing decisions were; skin colour, firmness, size and aroma.
"The information collected is being used by industry to make decisions on what fruit to invest in and grow for export," Mr Tomkins said.
"The information is also being shared with retailers in export markets to help ensure Australian fruit is stored, handled, displayed and promoted to maximise sales."
Project Acknowledgement
The study was funded by the Australian Government through the Rural Research and Development for Profit program, with co-investment from Horticulture Innovation Australia and Agriculture Victoria.