With the increased global demand for Australian table grapes, it is critical the industry remains vigilant with respect to pre and post-harvest chemical applications and management plans.
Breaches of Maximum Residue Limits (MRLs) and Withholding Periods (WHPs) not only threaten to destroy the reputation of an individual grower, but also Australia's reputation as a clean, green supplier of fresh product. It is essential Australian table grape growers have access to tools and applications that enable them to make critical business decisions instantly during peak periods.
First industry-specific mobile phone application designed to deliver MRL and WHP data to growers quickly and easily.
Partnering with the Australian Wine Research Institute (AWRI), and with funding support from the Horticulture Innovation Fund (Agriculture Victoria), the Australian Table Grape Association (ATGA) has developed the first industry-specific mobile phone application for the table grape section, which has been designed to deliver MRL and WHP data to growers quickly and easily.
View PDF: ATGA Electronic MRL Platform
or download PowerPoint presentation: ATGA Electronic MRL Platform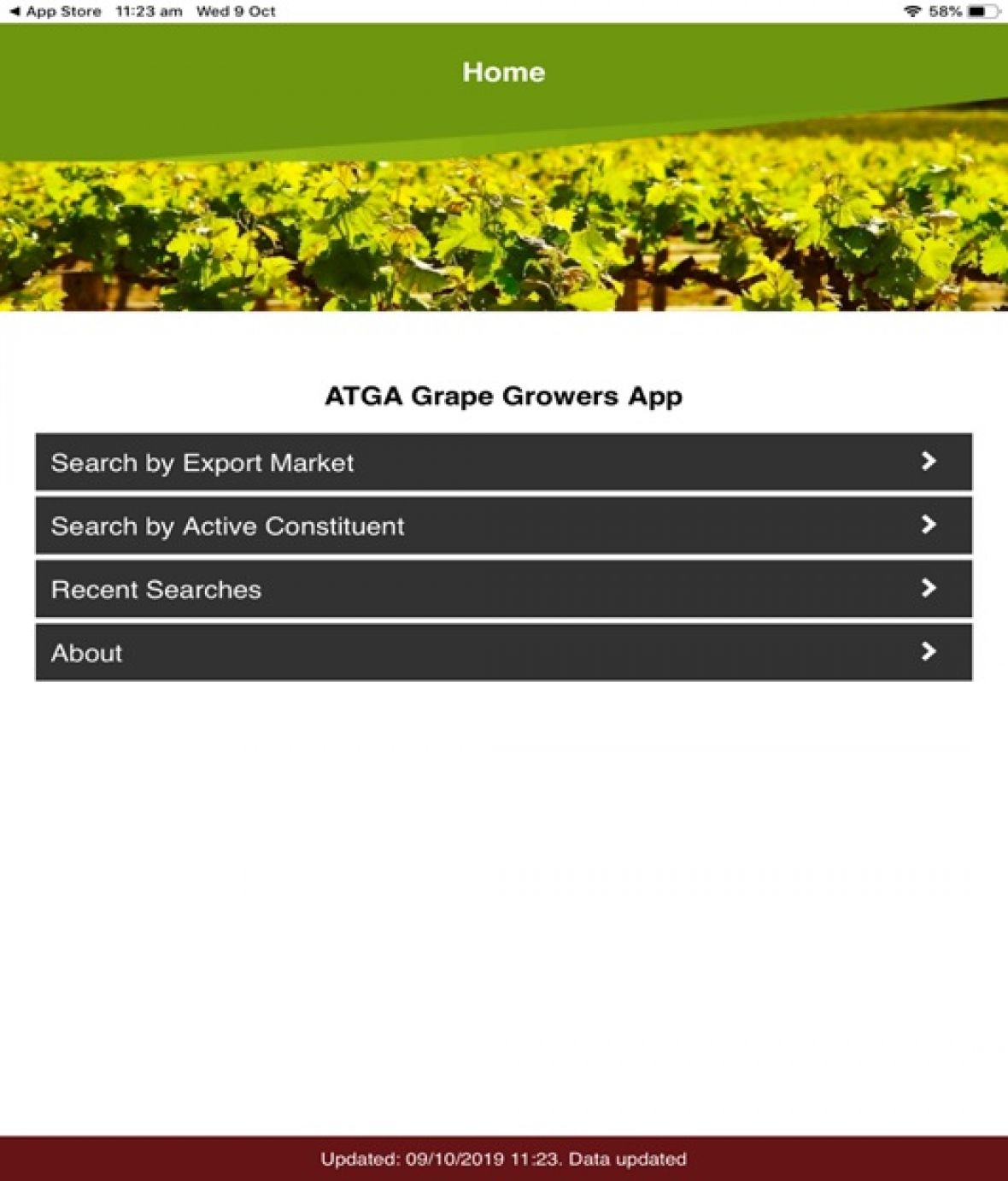 Home page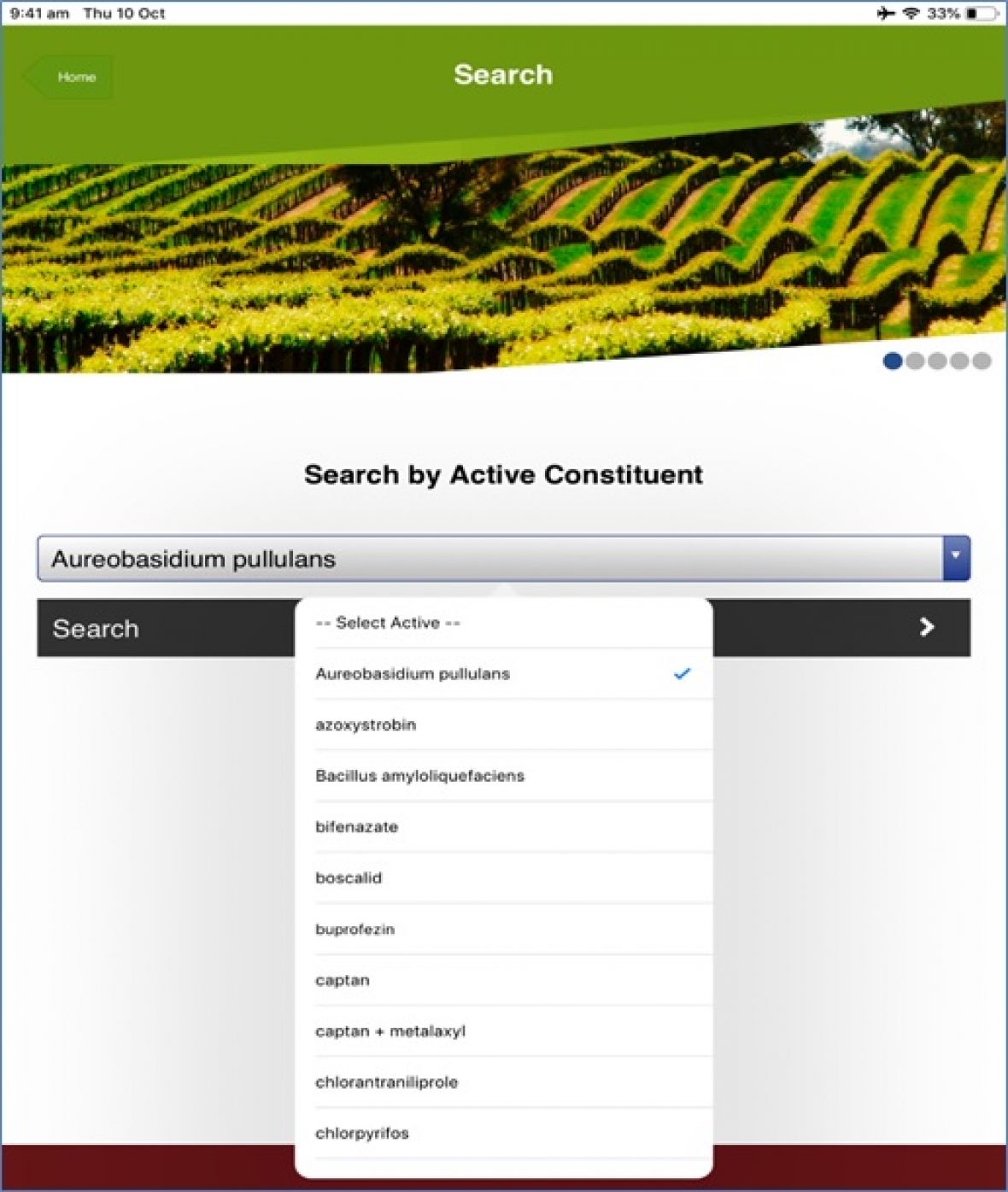 Search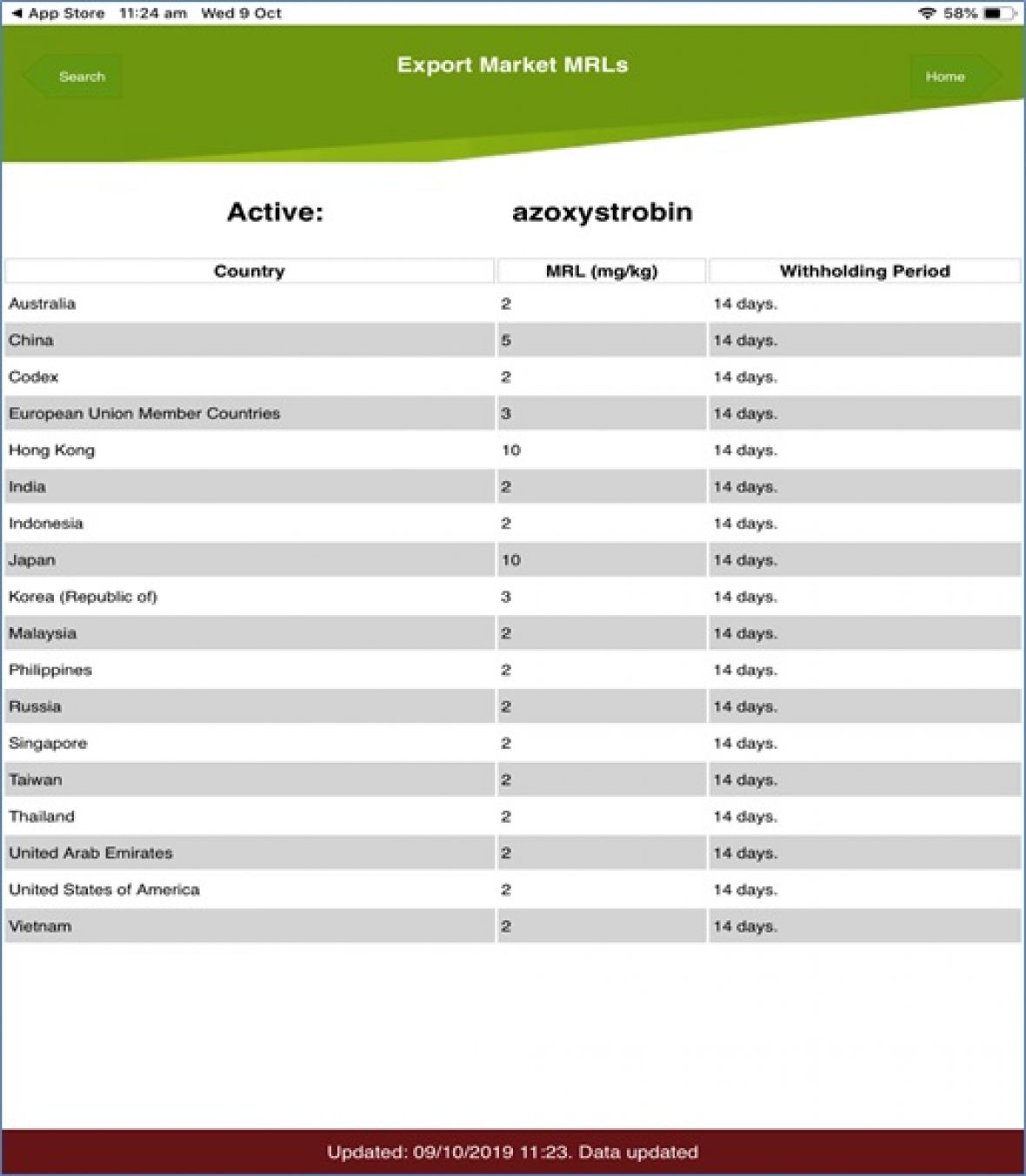 Results
What was achieved in this project?
While mobile application technology is by no means new to the agriculture sector, the development and launch of this application is an important progression for the table grape industry. A number of administrative functions within the table grape sector have recently moved to online platforms, which is a reflection of the next generation of younger, tech-savvy growers entering the industry and taking over the family farming enterprises.
This project strengthened the already strong collaboration culture between AWRI and ATGA. In 2011, the ATGA and AWRI collaborated to deliver the first agrichemical compliance tool for the table grape sector. Since that time, both organisations have maintained a strong relationship, regularly seeking opportunities to collaborate on projects which stand to benefit both table grape and wine grape growers throughout Southern Australia. The development of an online MRL database for table grape growers (extending on the highly regarded AWRI "Dogbook") was the first online platform to be developed specifically for the table grape industry. The Agriculture Victoria Horticulture Innovation Fund (HIF) provided an opportunity for both organisations to collaborate once again to develop this platform further via the development of a mobile application, a first of its kind to be launched for the table grape sector. While the electronic MRL tool for wine grape growers has been available for several years, the AWRI incorporated new system / IT benefits from the table grape application development, for implementation to the existing wine grape platform. Each member of the project team has worked together previously and communicates regularly on both R&D and extension topics of interest with mutual benefit to both industries. ATGA utilised the extensive experience of AWRI Senior Viticulturalist, Marcel Essling and AWRI Information & Knowledge Manager, Linda Bevin, in the development of all MRL and WHP data and mobile application functionality for the table grape industry.