Victorian SmartFarms at Tatura and Mildura
The Tatura SmartFarm in the Goulburn Valley is Australia's leading horticulture SmartFarm research facility effectively linked to the Mildura SmartFarm, enabling research and innovation to deliver high-quality fruit from orchard to export market. They develop, use and demonstrate new applications of agricultural technology to achieve increases in marketable yield, product value and production efficiency in pears, apples, stonefruit and almonds. They also evaluate:
novel integrated pest and disease management strategies
high-density almond production
new rootstocks and cultivars
new irrigation and sensor technology
On this page:
Sundial and experimental orchards

Using proximal and spatial imagery
Fruit quality

Biosecurity and integrated pest and disease management
Research to support enduring profitability with Climate change
Leading edge research capability at these SmartFarms
Sundial and experimental orchards
Based at the Tatura SmartFarm is the world's first Sundial multi-directional experimental orchard, which is highly sensorised and includes orchard design and training systems for stonefruit and pomefruit.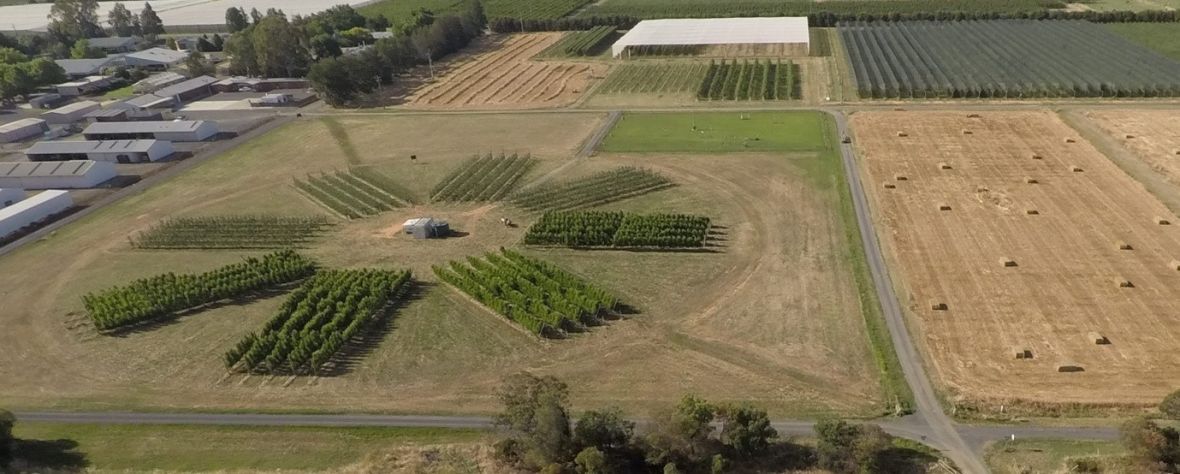 The Orchard trees Application Programming Interface (API) services to exchange research measurement information. The Orchard trees API provides a new way to view and update tree measurements for research that improves marketable yield and resource use in perennial horticulture.
Using proximal and spatial imagery
Drones used on our SmartFarms are equipped with high-resolution RGB or multi-spectral cameras and LIDAR sensors. Agriculture Victoria Research scientists use the drones to map orchard information to optimise agriculture operations.
Novel uses of Light Detection and Ranging (LiDAR) within the row of trees are used to identify tree and fruit growth patterns to support the production of high-quality fruit suitable for the Asian export market.
Integration of geospatial technologies and remote sensing platforms, integrated with the Orchard trees API, are used to capture experimental data and record research observations SmartFarm
Fruit quality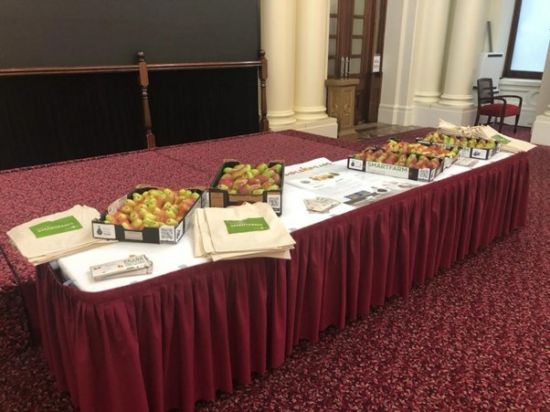 Experimental pear and stonefruit orchards test new rootstock and cultivars which, combined with the Sundial orchard, enable new understandings on how orchard design impacts production efficiencies, labour efficiencies, resilience to extreme climatic events, and yield and quality of fruit.
A Fruit Analytics facility that enables individual fruit from the experimental orchard to be measured for quality attributes including colour, size and maturity
A Fruit Export Dynamics facility that focuses on smart fruit management to maintain fruit quality through the supply chain. Research to support exporters achieve 2-3x increase (on their domestic price per box) quality of Australian summer fruits to China. This could be worth $70-80 million within 5-10 years.
Biosecurity and integrated pest and disease management
An insect-rearing facility to support integrated pest management outcomes. Research in the application of novel integrated pest and disease management strategies.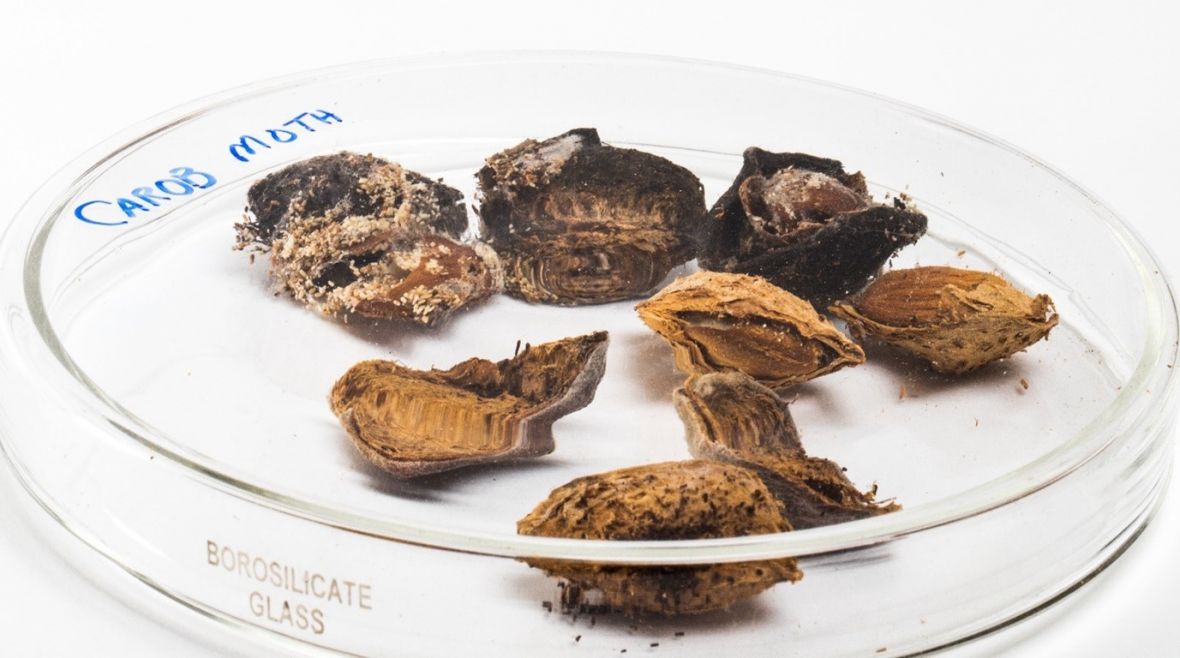 Research to support enduring profitability with Climate change
Recent media reports have estimated that $1 billion has been wiped from the value of Australia's annual crop production due to the change in climate over the past two decades. Scientific research carried out at the Tatura and Mildura SmartFarm will ensure Victoria can offer regional employment opportunities to support enduring profitability in the Horticulture sector.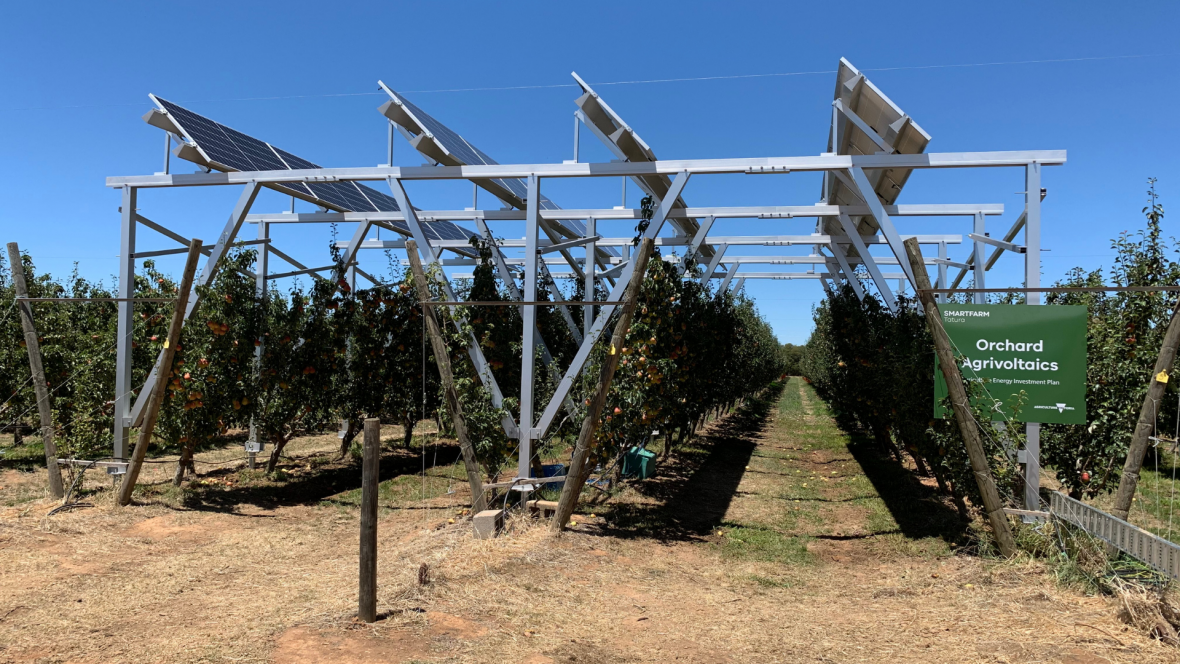 25 March 2022 - AgTech Event: A Day in the Orchards.
Agriculture Victoria's Tatura SmartFarm will open its gates to the public for a Day in the Orchards, a showcase of innovation in the horticulture sector.
Tour the SmartFarm's world-first sundial orchard, an innovative testbed for growers looking to increase their yield
Hear about the role of startups in investigating and solving on-farm challenges
Network with other Ag innovators in one of the first face-to-face events for the sector in the last two years
RSVP Register to attend