Sensors are an integral part of horticulture research and contribute to the generation of increasingly large volumes of data.
AVR horticulture researchers have been testing light detection and ranging (LiDAR) sensors for several applications in stone and pome fruit crops e.g., in situ fruit location in tree canopies and canopy light interception using a solar position model combined with spatial location of leaves and wood.
More recently, a Cartographer™ (mobile sensorised platform) equipped with high-resolution imaging sensors, 3D LiDAR, GPS and infrared temperature sensors has been commissioned at the Tatura SmartFarm. Powerful machine learning (ML) algorithms are used to analyse significantly high volumes of data from the LiDAR instrument on this mobile platform to provide measures of tree height canopy density and structure. The researchers will be expanding this to estimate canopy light interception, trunk diameter and annual tree growth.
The team of AVR spatial, plant and computer scientists are focusing on innovative techniques to integrate, manage and analyse this upsurge of AgTech-Big data efficiently to advance horticultural outcomes.
Video: The Green Atlas Cartographer - Dr Steve Scheding
Summerfruit Webinar Series 2021
Presentation by Dr Steve Scheding about the Green Atlas mobile platform to map fruit number, fruit size, fruit colour and canopy size. Part of the Food Agility CRC project: Deploying real-time sensors to meet Summerfruit export requirements.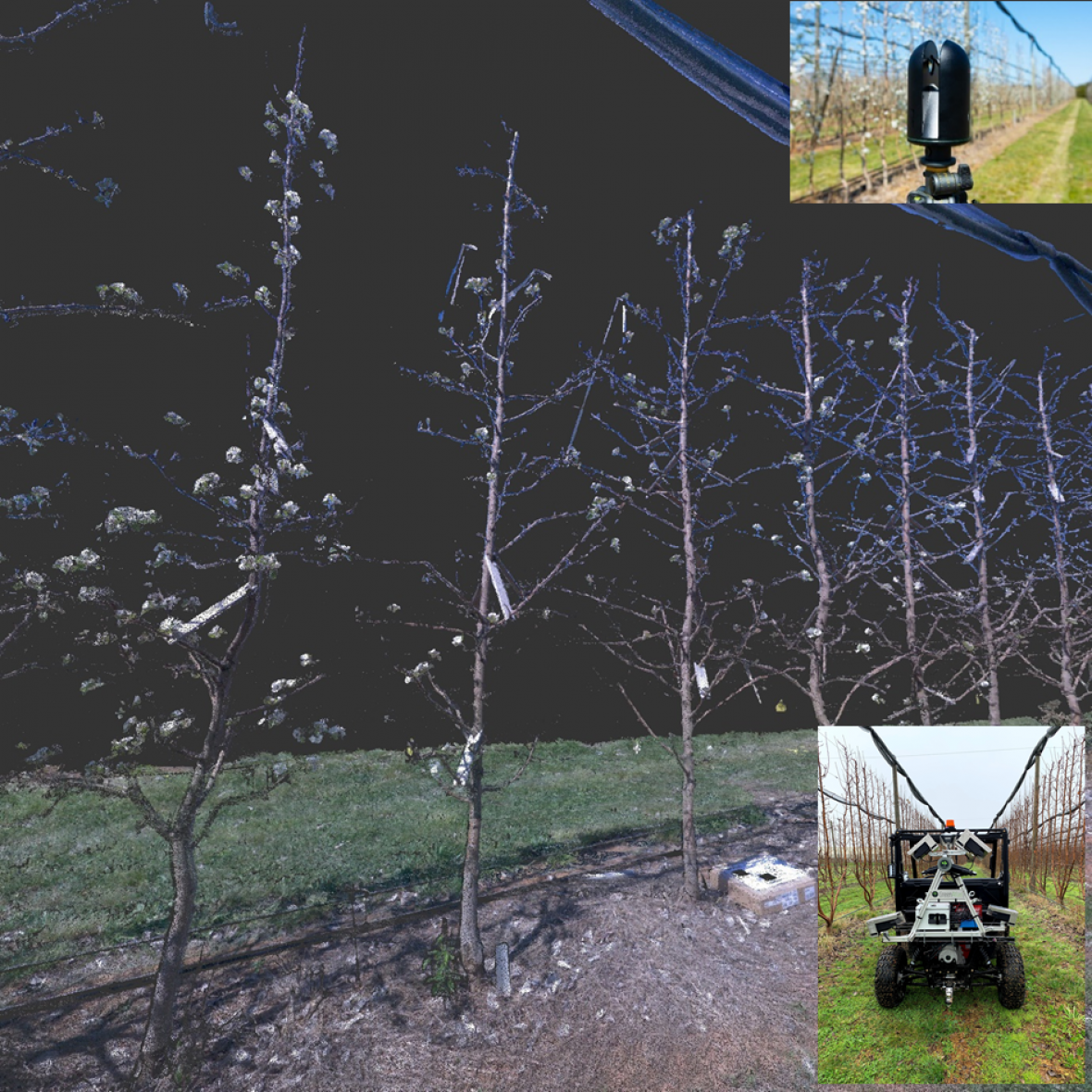 Acknowledgement
This study was financially supported by the project 'Deploying real-time sensors to meet Summerfruit export requirements' funded by Food Agility CRC Ltd., under the Commonwealth Government CRC Program with co-investment from Agriculture Victoria and Summerfruit Australia Limited. The CRC Program supports industry-led collaborations between industry, researchers and the community.