Workforce planning webinar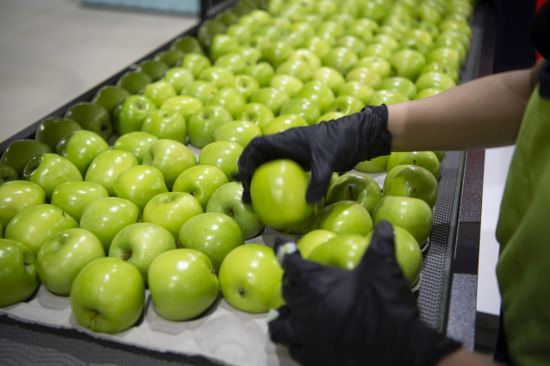 This is a recorded webinar of Statewide workshop on Workforce Planning held in August 2021. The workshop aims to provide tools and support growers to better plan their seasonal workforce ahead of harvest.
Workshop focus:
Workforce planning
Attracting staff
Retaining and managing employees
On this page
Webinar (recording)
Webinar recording: Workforce planning for your next harvest
Video Transcript

Introduction: Aimee McCutcheon

[00:00] Hello and welcome to the business workforce planning workshop. My name's Aimee McCutcheon and I'm the statewide seasonal workforce coordinator with Agriculture Victoria. Agriculture Victoria has been listening to industry and we have coordinators across the key Victorian regions working closely with industry and stakeholders over the last 10 months. We have also conducted an industry survey of the 2021 harvest season to understand the situation and the issues and the opportunities that have occurred with workforce over the 2021 season. We recognize that it has been challenging and this business workforce planning workshop is the start to establish a framework to build business capability and preparedness, to support workforce planning strategies for the upcoming season and many seasons into the future.

Industry, particularly the industry associations have also been playing an important role in building business capability in response to meet the challenges with the recent funding announcements of the seasonal workforce industry support program. Agriculture Victoria has been working with Meridian Agriculture, and I'd like to introduce Ben Reeve, who is providing his expertise in business and workforce planning and analysis to facilitate this workshop and to provide support and planning tools as businesses take on the human resource aspects to try and attract and retain workforces. So I would like to start this session by providing some key learnings into the harvest that was 2021. Thank you.

Okay. So the harvest review that was undertaken involved a survey of 60 growers from across the key Victorian horticultural regions, and the survey was made up of phone calls and surveys. This was followed by stakeholder interviews with various key stakeholders in each of the regions and with Agriculture Victoria's seasonal workforce coordinators. So this slide is presenting the findings on a page. So we do recognize, as I said, the challenges of the COVID-19 pandemic, the fact that there was less available workers in Victoria and indeed Australia, and that the effect of the COVID pandemic and the lack of workers all contributed to labor shortages. So what effect did these aspects have on the season? Well, for many growers there was yield losses and quality downgrades. And of the average respondents, there was 20% yield losses and quality downgrades. The respondents were paying on average 10% higher labor costs. And this resulted in permanent staff actually having to increase their workloads.

And as a result, there was reduced gross turnover of between zero and 50% reported. So it goes without saying that there were significant financial and wellbeing pressures on our growers. We're recognizing that it was a challenging season in 2021, and most made do with the available labor that they had on offer. So looking towards harvest season '21 and '22, we understand that of the respondents and the interviews, that growers are not confident at all leading into the '21 and '22 season, be that the combination of availability of the labor pool, the uncertainty of the potential restrictions on worker movements due to COVID, and through broader aspects, such as export market access and prices are also important considerations going to the harvest season.

So what can growers in industry do? So planning for the '21 and '22 season and beyond, some considerations from the lessons learned last year is, be clear about the skills that you acquire for seasonal workers. And the survey did actually highlight the shortage of skills in horticulture, be that for seasonal workers or for the more broader workforce in horticulture. And it does show and illustrate the highlight that there is work beyond seasonal work in horticulture. So be clear on the skills that are required and what are some of the career pathways that is needed to transition some of the seasonal workers to broader workforce in horticulture.

Adapt business practice. Respondents reported adapting business practices, be that offering longer employment duration for work continuity, increasing a number of permanent staff to include Cal as an entry point into that community to tap into a pool of workers come harvest time, and the good old competition of pay. So look at what you can offer, it may not just be pay. It may be working conditions, working hours, accommodations that you make to the workers. What are some of the incentives that you can offer into your business?

The other aspect is adapting business models. So some of the respondents reported that they were changing varieties, reducing their plantings and forgoing lease blocks as all strategies to adapt their business model. Collaboration with other businesses also to coordinate labor requirements or spreading labor across the regions for work continuity and attractions. So some businesses reported having businesses in other regions just to gain that workforce continuity. Reducing the labor requirements. So maybe you have the opportunity to invest, do a technology investment, be it to make the tasks easier. So it may not reduce your labor. It just will make the task easier for the labor source that you have, things that may make automatization of grading technologies, or even GPS guidance on tractors and investment in platforms and trolleys out in the field.

And the last one's accommodating worker needs. Can you offer more flexible working arrangements? Can you offer facilities such as the provision of portable toilets, construction of accommodation or new lunch room facilities, are some of the examples that were cited.

On a more broader considerations for the horticultural industry in general, what are some of the things that we can work together on to make the '21, '22 harvest season easier? So it was coming out in the respondents and talking to stakeholders, that businesses need to develop HR fundamentals. And this workshop is designed to help you begin to understand what HR is and workforce planning. Business to business cooperation. So I just mentioned earlier, is there the opportunity to cooperate with businesses to increase that workforce pool and the workforce continuity. As a region in Victoria, [inaudible 00:09:02], or Southern Victoria, what can we do as a whole region to actually promote and coordinate the seasonal workforce?

And finally, the last piece of the puzzle, let's realize some outcomes of the government initiatives that were in place in the '20, '21 season. So we've got the Swift and the Swap programs beginning to realize their outcomes, to enable industry associations, to take an industry lead on seasonal workforce attraction and retention. Yeah, and we'll also this harvest see the initiatives of the business adaptation grants, the sign on bonus, and of course the seasonal workforce coordinators as well. So without further ado, I'd like to hand over to Ben Reeve from Meridian Ag who will now delve into that puzzle piece of individual business developing HR fundamentals. Thank you. And over to you, Ben.

Presenter: Ben Reeve

[10:09] Thanks Aimee. My name is Ben Reeve, have been working across the broad agricultural sector for 15 years now in the human resource management and recruiting space, having worked across a number of different industries and see that there are a broad range of important and vital skills that are relevant for grower businesses as well as any other business that does rely on labor and people to ensure that the key activities can get done.

So what is human resource management? The best definition that I have of human resource management is this, it's the management of people to fulfill the strategy and objectives of a business. So I believe that a business knowing what its strategy is, what it's trying to achieve, and how it measures that through its objectives is vital. And then the people, the human resources actually help fulfill that strategy.

The practicalities and the operations of human resource management are quite varied, but I find can be brought down into two key areas. They are the quantifiable areas, which I call a black and white areas. Things like your policies, your procedures, employment documentation, such as position descriptions or employment contracts, as well as understanding what the industrial relations laws are in terms of what minimum pay rates are, requirements for breaks, et cetera, things that are really black and white, really quantifiable. And then there's some qualitative aspects that are important to consider, because we are dealing with people and people of emotions, and they come with expectations and things that motivate them on a day to day basis may change, which makes human resource management, both a science and an art to master, and appreciate that this takes time and energy to learn and to be able to pick up the key areas relating to human resource management.

As a business, Meridian Agriculture sees that there are three key areas of any business. They are, first of all, the financial areas and considering the financial health of a business, then there's the physical aspects. And that in the growers case will be the trees, the soil, the fruit themselves, the fruit or vegetables themselves, access to land or water. And then there's the human aspect, which in this case, as well as many smaller businesses relates to families, employees, or external contractors as well. If we just branch out on this human aspect of a business, you can see the inner circle there. We're considering that the physical human health of somebody which relates to, are they safe on a work site, as well as their mental health and how they're operating there. Again, this can relate to your family, members who are involved with the business, other employees, or the other external partners, such as contractors. And then you'll see in the next layer, there's a whole range of skills that can be provided, and I guess considered as part of the human resource management function of any business.

And from there, some effective outcomes, which would be some great goals for any business to be aiming towards. So that's great team harmony, the team's working well, the people within the family are working well, people have a general good work/life balance. You're actually getting some effective recruitment outcomes, which mean you're getting the people you need when you want them. Having those business structures in place that actually work, and then just continual improvement that comes through working with your people. But there are three key areas that we're going to focus on as part of this workshop and that are these, the areas of workforce planning, the areas of attracting staff, and also retaining staff for your business as well. So let's look at the first area of workforce planning.

Actually, before we do that, I want to introduce this model, which is the CIA model, and state that there are things that we can focus on within businesses that may have very little impact on the running of the business. And so there's three levels. There's things that we can control, things or areas that we can influence, and things that we need to adapt to, or just accept. And let's work at the outer layer in. The outer layer of things that we need to either accept or adapt to may be things such as what the government is doing, or policies, procedures, policies that are in place around staffing and how that can impact on the available labor force for businesses. It may be things such as COVID-19 restrictions and restrictions that are in place for all of society, and we just need to accept that there is a pandemic happening as well, and that there are issues in terms of people moving around and their general availability, and how people respond to the fact that it's an actual pandemic, things that we just need to accept or adapt to.

There's areas that we can influence as well. These are things that we may consider are really important for the running of our business, but we don't have complete control over them. So this might be your industry associations, it might be government, we can influence or be able to share some opinions that may be able to alter policy, or particular with grower bodies in terms of things that they can be lobbying for on your behalf. But that's the layer of influence. You may have influence there.

But the most important area is to consider the area of control, things that are completely within your control and that only you can really have influence on. These are things within the business, such as the areas we just talked around, your financial health, the physical health of the business, the physical attributes, as well as the human attributes.

We recommend that businesses spend at least 90% of their time focusing on areas that they can control, at best up to 10% focusing on areas that you can influence, and just at best accepting or adapting your business practices to ensure that you're focusing back on the areas that you can control. So that brings us back to these three areas of workforce planning, attracting staff and retaining staff, and to be able to put in place some processes and to be able to learn from other businesses that have been able to focus on key activities that will actually help improve their business. Again, focusing on things that they can control.

Ben Reeves:So hopefully over this next little while we can introduce potentially some areas across some other businesses I've used, some actual activities that they're focused on that will actually help and hopefully provide some inspiration that you can bring into your business practices as well.

Workforce Planning

[17:40] So workforce planning. Workforce planning is about having the right people, with the right skills, at the right time. So that's knowing exactly what you'll need, roughly when you'll need them, and knowing how you're going to get them. These are areas of planning, things that to be considered before you need staff. So when's the right time to plan? The answer is always now. So through the surveys conducted that Aimee mentioned earlier, let's hear about some of the things that growers are actually doing.

So some growers are moving casual employees that are fantastic, that really fit the business well, moving those people over into permanent roles where possible. Others are giving those casuals a solid block of work that might be three months or more just to provide that stability for both parties. Some growers have altered their production practices, so to reduce their crop load or have done some pruning just to make sure that the produce is actually easier to pick. Others have been prioritizing varieties, so that they've been able to make sure that those varieties will be roughly ready to go when pickers are available, or choosing which fruit or vegetables to pick based on a pickers availability.

Others have been looking at working with and understanding that there is a need for some flexible working arrangements. For some people that has been weekend work only, who they maybe have a full time job somewhere else, so be able to provide a couple of days over the weekend. Others have considered work from nine to three to cater for those who have children, and others who've wanted to either start earlier in the day and finish because it suits their lifestyle as well.

So to be able to adapt and consider the needs of staff and how they can actually come in when they can has been really great. Other businesses have just been accepting a loss. And that's through just using less staff, picking later when staff are available, or just using family members and close networks, friends, and accepting that they're going to work a lot longer hours. Some businesses have said that we know we can just be lean and we're going to intentionally be lean moving forward, and to try to reduce our reliability on external staff.

So there's a few steps that we recommend that growers consider when it comes to their workforce planning. Firstly, you need to decide on who or how many of the following that you need to consider using. So are you going to use contractors, labor hire companies, or your own networks or sourcing your own staff, and then consider if it's a mix of all three as well. So to do that, a few things to consider. There's the when, the how, the who, and then the what if. So firstly the when. To plan ahead as best you can, so you can get onto staff when they are likely to be available and also consider when you'll need them as well. So how do we do that? We recommend that you have regular contact with labor hire companies and contractors, making sure that they're aware of your needs and you're in regular communication and partnership with them, and consider them as partners with a very important aspect of your business.

We recommend that the businesses start to draft advertisements for positions now, positions that you may not need now, but ensure that you are prepared for the advert right when you need it. Also consider that you're putting aside time to undertake interviews, inductions and necessary paperwork, and start to get all the aspects of that together now. So consider what do you need to do, or what questions do you need to ask at an interview to make sure you're getting the right person? What's a checklist of things that we need to have together for when somebody starts an induction. Now's the time to do that, when the pressure's right on and you need staff right now, and you have to draft an advert and it needs to get in the newspaper in the next half an hour, you're not going to be operating at your best, you'll be operating under intense pressure. Or the day before somebody starts, you'll be thinking about induction and because of the pressure and the need to get things right, you might miss some aspects.

So our recommendation is that when you are not under the pump and not under intense pressure, that is the time to be able to focus on getting advertisements right, to be getting the draft documents together so that when you need them, they'll be ready to go. Then consider the who. For some it may be locals, maybe it's the locals that may be currently unemployed, but it may be locals who are already working in other positions. And maybe they're looking for a change, or maybe they're looking for additional hours to add to their current workload. It may also include gray nomads, people who are semi-retired or people who are fully retired and are traveling around Australia in caravans, who will be looking for some work, something to do while they travel around.

It might be the coal communities, for people who are looking to assimilate into society and to contribute to a good working society. It may be those school leaders, those people who just finished up high school or uni students, those people who would consider taking a gap year overseas, who can't do that at the moment may be looking for opportunities for things that they can do around their area. So consider that those people are not working full time and may have some significant breaks that they can assist as well. And then there's also the international workforce that can come through the various schemes as mentioned earlier through Aimee, and as things chop and change over the coming years with COVID restrictions and border restrictions, that workforce will come back into availability.

And then to consider, and this is an important one from a planning perspective, to consider the what if. So what if people don't show? What if somebody who is you working full-time all of a sudden needs part-time work? To consider that things may not go as planned and that you need to have contingency plans in place or backups in place, if possible. And also consider what if there's an opportunity to network and to partner with other growers or networks across the region to be able to plan for staff together. So consider what if. We also recommend as part of workforce planning, and to just go into a little bit more detail about this, that whether the roles are permanent, whether they're part-time or whether they're for casual staff, that the following documentations are really, really important.

Position descriptions, position descriptions outline what duties an employee is to fulfill. It can also start to help provide some clarity for what that person is being judged on, or their performance is being judged on. So if there is a performance management related issue, you can have a document to refer back to, to be able to say, here was the expectation that you were going to meet ABC, and you've been meeting A, but not B and C, so let's talk through that. So having something clear in writing is really vital for both parties. A list of person specifications. This is the list of the skills, the experiences, or the qualifications or tickets that you need people to have before they come into a job. Person specifications actually help you outline what's essential and the skills and experiences, et cetera, that people need to have, but also the things that are desirable as well that you'd like in an employee.

This is useful when it comes to advertising a role to make sure you list the important things, but also important to be able to use this for when you're formulating interview questions as well. Employment contracts outline the conditions of employment, so how much somebody's getting paid, what their hours of employment are going to be, and also links in with expectations you have that are listed within the position of description. It's again, a document of clarification for both parties and should work both ways. Having a set of interview questions is really important. Again, as mentioned earlier, to be able to go into an interview, in my experience it's often the interviewer who is more nervous than the interviewee, because the interviewer needs to make sure they get the right person for their business. So being able to have a list of set questions means that you can ask the question and then sincerely listen to the answer that the interviewer is giving you, rather than sitting there considering what the next question needs to be and hence, you're not really listening to what the interviewee is giving you as feedback.

So some set interview questions gives you that guidance to make sure you're hitting on all the right areas, but also takes the pressure off you so that you can listen to make sure you're making the right decision on an employee. Again, the same thing for reference checking. We highly recommend that before any employee is brought onto your business, that there are some referees conducted, and the questions are important. Often you may be at the point of almost offering this person a job within your business, but we recommend that the reference check is not about asking, is this person a good bloke? Are they the right sort of person, are they just a nice person? But it's about saying, is there any issues that we need to consider in terms of managing them, moving ahead?

How do we get the best out of them? How do they operate well? What areas do we need to consider? So then you're going into that employment relationship, again, being permanent, part-time or casual, with an open understanding of sort of where that person is and what skills that they can bring and how you need to work with them. Clear induction processes. Again, this is a checklist of things that you need to cover off on to make sure that a person can get up to the most efficient level of operation as quickly as possible. So that's letting them know where the toilets are, who to talk to if there's particular issues, LHS related matters, introduction to how to use equipment around the business so that they operate that efficiently, time records into who pays them, any issues relating to those sort of matters.

It may also include buddying them up with somebody as well, and making sure that they're introduced to key staff around the business. Again, a checklist is a really useful process for this to make sure you cover off on all areas. And again, you might not get to all areas across the first session, but that might be spread out potentially over a number of days. I also recommend a farm map is really important. If we're asking people to go to a particular block, it's great to be able to give them that information, an idea about where potential pipelines are or areas where you don't want them to go to across the farm as well.

And the last area here is to consider contracts or agreements with labor hire companies and contractors as well, to make sure that there's clear expectations of the expectations you have of them as a service provider for your business, but also provide some security for them to know that they should be working with you, that you are dedicated to partnering with them. And I can tell you from somebody who's worked in recruitment for some significant period of time, there is a desire to partner with businesses rather than just to call me when needed, but to actually be there to consider the needs, so that we can start considering the needs for your business over a period of time as well. So hopefully that's useful for you as well as for the business.

So again, getting these documents together early is a really important step, because pulling them together on the fly, you may miss things and you'll be under the pressure or you may just skip them completely. So we recommend you get these together early to get prepared. The next area we're going to talk about is attracting staff.

Attracting Staff

[31:34] So the next area to consider is attracting staff. And this is about making sure that you're attracting the right people with the right skills or attitude for your business and the culture of the team you're working in. It's about also communicating expectations that you have of the role really well to the person, so it's clear for them. And it's also to consider that we need to reward them appropriately. So as part of attracting staff, we need to make sure that the reward is there for the effort that they know they're going to need to put in.

So what are growers doing? Here's what we've heard that growers are doing. So, first of all, as mentioned earlier, it's about providing that continuity of work, so that may be moving people from casual roles into either part-time or permanent full-time roles. And then making sure that you're paying adequate wages. So the rule of thumb always with wages is that it needs to be fair for the work that's put in. We understand that there's high competition around wages and we'll talk around that a little bit later in this workshop, but we want to make sure that you're paying adequate wages that ensure the business is sustainable as well. The next thing is providing good quality and or free accommodation on farm, or assistance to be able to help provide accommodation. To put it simply, if people can't find a place to stay, then they can't work for you in that area. And people will move to be able to find somewhere where they can put a roof over their heads, whatever that looks like.

So to put some effort into, and understanding what's available for workers is a great thing to do. It's providing a good working environment. So this is making sure that as people come onto the farm, that they feel like this is going to be a great place to work. So that might be shade overhead, sanitation stations, as well as making sure that the trees are well pruned so they can actually get some great access to the trees to be able to work efficiently and quickly, and then to make sure that any equipment or any structured work programs you have aim towards making it as easy as possible for an employee to be able to do their jobs. Also to consider the available industry and government programs that are available to you as a grower, which again, opens up opportunities for staff to come onto your farm, again, to make it easier.

And then I again refer to this area of making it easier, that is providing transportation to get people from in town out to the farm, if possible, or getting them into town for shopping, or just around the farm generally. The easier we can make it for people to get around, to be able to get to your workplace, to be able to be as efficient as possible, the better it is for your business. And then we know that people want to be able to find a safe workplace. And again, this is both COVID safe to make sure that we're abiding by the appropriate protocols, as well as being able to make sure that from an occupational health and safety perspective, that the farm is safe, that people's lives aren't in danger, and they feel there's been some consideration put in to make sure that the work they are going to be doing, or working on this farm is going to be valued.

When it comes to attracting staff it really is an activity in marketing and promotion. It's about saying, what is my business about, and what am I promoting? What am I putting forward here? And the challenge here is, as outlined within this diagram, is that as a business, we may see the business as a clear six, but from an employee's perspective, it may be a clear nine. That doesn't necessarily mean that either is wrong. It's just that the perspective is wrong, yet it's important to understand that every potential employee that you have will have expectations of you and your business. And I want to introduce a model to you called the expectation gap. This model is actually used in the marketing space, and to consider that when somebody buys a product or a service, they have an expectation which is this dotted line across the top here. Consider when you bought a car last, your expectation might be that it'll be smooth on the road, and all the marketing messages around it are that it's exceptionally fuel efficient. And that the bright red car will not fade in color.

And the reality over time might not meet up to the reality, that might be that the red fainted, the car's a bit jolty. It doesn't travel well on the road. Suspension's not that great, so your expectation hasn't been met. As a result, you'll have what's called an expectation gap. And what you do with that expectation gap is interesting when you buy a product. So if after a couple of months this car isn't operating efficiently, it's nowhere near as great on fuel as what the marketing messages have said, you may do something about that by actually taking the car back or complaining about it.

It may be the same as you're getting a service as well. Let's say you go to the dentist as an example, the expectation might be to get a filling in a tooth that's aching, but the reality is that it may not take and the pain may be there. And so there is a point of frustration that you may have when it comes to that experience, that you've had as well. I want to alter this model a little bit and just say that there is an employer performance expectation, that everybody who works for you has expectations of what their experience is going to be within the business and how you are going to operate. And part of this comes from a couple of things.

This may be in the advert that you set, it may be through the interview process when you're explaining what the job is and how you operate, or the induction process and expectations you set there in terms of the support that the employee is going to get. Now, if any of those things do not meet the expectation of the employee, we come up again with an expectation gap, and often, and particularly in this space, particularly with the seasonal workforce where competition is high, the expectation gap is easily fixed by an employee by going to work for somebody else.

So it's important to consider and make sure that the expectations that you set are realistic and also that if there are any issues, as they come up naturally, that you're addressing them as soon as possible, again, to limit this expectation gap and hence be able to help you attract and retain the staff that you need, to both attract, and retain. So the important questions that we would recommend that you asked yourself is, so what is it that employees actually want? And what drives their satisfaction? I'm going to talk about these areas in a minute.

So, first of all, some steps to undertake when it comes to attracting staff through advertising, which the understanding that is needed, and it might be that you are using a labor hire company, yet there is an aspect of promoting your business through that labor hire company as well, so to make sure that they're presenting and communicating the right things about your business. You may be doing that through social media, through local notice boards, through newspapers, newsletters, and your networks as well. Again, you are communicating a message at all points, and it's important to consider what those messages might be.

So the point of this exercise, I went online and I joined a couple of Facebook groups for seasonal work, fruit picking seasonal work. And I picked up a couple of advertisements that I thought were really interesting. I've tried to take the names off these where I can, and I think we've done that, but I've used... I'm going to give you some examples of adverts that are fine, but I'm going to point out some flaws in them, but also some adverts that I think are fantastic.

Sorry, before we do that, there's some key things to consider. Make sure you're always asking, what's in it for me? That as an employer, and if you think back to that model, that six and that nine diagram I showed earlier, that often we can see what's in it for us as employers. I need to get the fruit off. I need to get it off in this time. I need X amount of people in order to help do this.

But consider what's in it for the employee? Because that's what they're considering. Unfortunately, employees do not always consider what's important for the employer, but they're considering what's in it for them. So consider that. To do that, understand what's your unique selling point? What makes your business different? What makes you stand out above other businesses? Why would people want to work for you rather than the grower next door or down the road? Again, we recommend to be honest, but to promote the positives of the business, to be able to make sure that as you are... Understand that the work can be hard, that it has to be undertaken in hot conditions, but there will be positives that you can emphasize around working as part of a team, great rewards, great challenge, and other things that we will touch on in a minute.

And also to consider that this is competitive. So if you're going to put an advert in, make sure that, again, you do take the time to be able to put the words together carefully in a format that's really going to work for you, and to be able to make sure you're attracting the right people as well. So treat this process seriously. So let's look at a couple of examples. These examples here were interesting, and they outlined everything that an employer will want you to know. First of all, it's a citrus farm, there's tractor work. Here's the pay rate. You will receive pay slips. There will be work for five to seven days. We do want to have some previous experience. It'll count towards your visa, but there's a few things here that really communicate that the employer is thinking about themselves rather than the potential employee.

So that is the work that's required, so the work will be five to seven days, but it depends on the farm situation. It doesn't depend on your situation. You must be prepared to have your own Hi-vis clothing and work boots. So they're not providing that, it's a matter of you must have this, and we will give preference to people who have a car. So again, it's about the business and what we can do, and that we will assign people in order of arrival here, things to suit us, not to suit you. Again, it just communicates that this is about us. So please contact us, but only text us, which might rule out a number of those potential gray nomads, who research has shown that they are very comfortable picking up the phone and having a discussion rather than texting, because it's just been the nature of communications that they've used over to time. So this may limit the type of people that actually contact them, because again, it is about the employer.

Secondly, this ad here, although it's paying slightly less, they outline the conditions here, but the big thing here that they've actually emphasized by putting some exclamation marks around is that you need to give us at least two weeks notice if you're going to resign, which means it's all about the employer. And if I'm somebody transient, happy to travel around, then for me, I may consider, do I really want to be locked in for two weeks here? What if I don't like it? Do I have to give two weeks notice? Is that appropriate? So again, these are messages for the employer. Obviously they've had some terrible experiences in the past, understand that, but this doesn't communicate what's in it for me as the employee.

Now I want to give you some examples that I think are really great and some great tips to pick up on, to consider when putting together an advert.

I want to go to the one on the right here, which has the business [inaudible 00:45:30], again, they've actually used some imagery to be able to get our attention first and foremost, and there's some stuff here around the role and what you'll be doing. It is minimal, but they've said, look, you're going to be based only 20 minutes north of Gympie. And you have an opportunity to explore for Fraser Island, Noosa, Harvey Bay, all within an hour's drive of the farm. So it's actually communicating that when you are not working, there will be a aspect of being able to have a reasonable work/life balance, and to be able to enjoy the area while you are there. So they're communicating the farm, absolutely. But the key point that they're attracting people on is the basis that they can actually do things outside of work within the area and really drawing on that.

So again, that's really communicating the what's in it for me. And this jobvert on the ad is my absolute favorite because it starts off by saying about us, and it says, we've got a great group of managers, and that's really what they say about us, because the rest of it is about, we're going to train you, we're going to give you opportunities to grow your skills across a number of different areas around machinery, tractor operations, forklift operations. We've got a great team of bus drivers, but again, it's about you and getting you to and from the farm, so again, it's all about the employee experience. There's a few things here that they want. Yes, some basic communication skills. Here's a list of the fundamental things that you'll be working on, harvesting, packing, planting, and a little bit of work in the warehouse as well.

But then there's a longer list of benefits. So again, it's the shuttle bus to and from your home, we're actually going to pay you to undertake training and there's going to be tractor operations, which is a really attractive area. And so then they talk about, there's the prospects there for promotion across the industry further. So again, it's not about them, it's about you. And they're trying to say, so what's in it for you?

So I think this is a fantastic advertisement that outlines, here's the key things that we're going to be providing. So there's some examples. So consider what's your unique selling point? What are the things that you can offer to an employee as they come into your business in seasonal work or right through to a permanent role.

There's a few things we need to consider about people though, as they are considering the things that they want within a next position that they take on, even be it a seasonal role, there are some key things that people consider. And to do that, I want to introduce you to a model by a psychologist who could come with this model, his name is Maslow, and he come up with what's called Maslow's Hierarchy of Needs. Maslow's Hierarchy of Needs states that every human has a set of needs that we need fulfilled throughout our life. And it starts off with a foundational areas at the bottom of this pyramid and work our way up. So first of all, there's the psychological needs. The things like, we need to make sure that we are looking after our hunger, our thirst, and we've got shelter over our heads.

They're the first things that we need in life. And we need those things in place before we can move up. So the next thing is the safety needs. So that's a sense of, are we operating within a safe working environment? Do I feel protected here? And so that might be solid pay. I know I'm getting paid every week, every fortnight, whatever that is. Once we've got those things in place, the next thing that the people look for in life are things of these social needs. So that's a sense of engagement, community, belonging, a sense of love or being loved. And once we got that, we can move up to things around our esteem. So important things around, am I getting recognition for the work I'm doing? Am I getting a sense of status?

This is where job titles become important for people as well. And from there, there's what Maslow terms the self-actualization needs. So this is a level of being fulfilled with life, understanding our complete purpose as well. Maslow feels, and his comment is that we struggle to get to these levels in our life anyway. Now, as we're talking to different employees, they will be sitting at different levels of need. And to put this into consideration for how it works within the human resource management space, let's look at an example for what that might look like for an employee. First of all, that's accommodation. Again, as I said earlier, if there's no accommodation available for them, people will move on to another area.

So that's the first thing. Can we provide accommodation or can we give them some assistance in order to be able to get that sorted? From there, to be able to make sure that they've got fair pay, that the [inaudible 00:50:59] aspects of a business are covered and the things like COVID-19 are being considered and that they feel protected and an environment where the exposure to that virus is limited.

The next area here is that they can then work as part of a team, and that they like the people they're working with, or they feel sense of part of the community. And that just might be the business community, the team they're working in as well. From there, the thing to consider is the type of feedback we give to people, the challenges we set for their workload to be able to make sure that they're taking on adequate level of responsibility. And from there, it might look at areas around career progression. So this is where we're potentially moving people from casual part-time roles into permanent roles, in that maybe there's an opportunity to step up within the business to take on a greater level of responsibility. It might be a team leadership role, or it might be looking after a certain block of the farm or a certain aspect.

And from there, to be able to make sure that, to try to get people involved with the business, again, the strategy, the vision, the business, what are we here to do? And if you can get people really engaged in that aspect of that, then you'll create some loyalty for people to either stay or to come back again, and again, and again. Now there are three areas there highlighted in orange that we believe are key areas that we need to consider for seasonal workforce, particularly. First of all, these areas around accommodation, making sure that we're paying people fairly and competitively, that they feel safe and it's not a dangerous place for them to work. And also the notion of teamwork and community. So again, being able to outline these areas as you're putting together the information for an advert, or when you are talking to people on the farm, as they're there for an interview, these are the key things to focus on initially.

If you are talking to somebody who is a backpacker, as an example, the first they'll be looking for these fundamental psychological needs of being able to have accommodation, that there is a team barbecue every Friday night or something, and enable them to be able to meet those basic needs, and that you will pay them, and then there's some teamwork. They won't be completely isolated. Yet your gray nomads may be looking more a little bit further up the train. So up this model, sorry. So they've got their psychological needs. If they're gray nomads, and let's say, for example, they've got their own caravan, they're traveling around, then they're probably retired to the point of, they know that they've got money there to eat, they've got a caravan so shelter's provided, and they feel pretty safe, but they want to participate in work because there's an opportunity to be part of a team to be able to communicate with somebody else other than their partner, that they're traveling around with all over Australia.

So there's an opportunity there to communicate different messages for different people. But these are the three key areas that we think are important to communicate as part of adverts and interview processes with people. So consider these areas as you're communicating the what's in it for me.

Also want to just share briefly some statistics that come from some research that's been replicated again and again and again, since the eighties across Australia here. These are the areas that drive job satisfaction generally with staff, and we could break down each of these numbers, but the key and important area here is that 86.2% of somebody's job satisfaction comes from these three areas, having an interest in the job, some level of fulfillment or achievement, and a level of responsibility. Nobody really likes being micromanaged. So that's where responsibility, to be able to have a little bit of autonomy in what they're doing set people free to go about their task is really important. Some level of fulfillment or achievement. So to be able to set something that's a bit of a challenge for somebody, is something that people would like to do after they've got those fundamentals sorted, of those psychological and those safety needs in place.

And then an interest in the job, and creating an interest in the job is a responsibility of both the person and the employer. How can we make sure that there is enough here that an interest comes through the challenge and through the people they work with as well. There are some very happy people out there who collect garbage for a living. It's not the job, it's the fact that they've got interest in there, they feel a sense of community with what they're doing. You'll see here that salary and wages comes under 5% of driving somebody's job satisfaction. Yet again, if we're talking a seasonal workforce, particularly people who are transient like your backpackers, travelers around, they'll be looking to meet those core fundamental needs as outlined in Maslow's hierarchy here as well. It is a need, but it's not as great a need, but it again is something you'll need to consider in your messages around attracting staff.

Just an interesting side note here that superannuation and annual leave aren't ranked as important areas of job satisfaction here. That's because these are mandatory across Australia, and that people need to ensure that they are provided annual staff for those permanent full-time and part-time staff. So that wraps up the area around attracting staff. The next thing we wanted to discuss is retaining and managing employees.

Retaining and managing employees

[57:00] Managing and retaining employees is the third area that we want to discuss today. So we talked about workforce planning, attracting staff, and once we've planned and we've attracted the right staff, how do we retain and make sure that we're managing them to get the best out of them while they're with us? So this is a focus on building an effective team. It's also being able to make sure that you are creating a great workplace culture, and make sure you're driving that. And having people want to stay on the farm to be loyal through to the end of the work that they've started. And that might be the five or six weeks you need them for that harvest period.

So again from the survey, let's hear what growers have been doing. First of all, it's providing this good working environment. Again, that's providing the sanitation, the shade across the farm, and to make sure that the trees are well pruned so there's easy access, and it's as easy as making the work as easy as possible for employees. It's also working and networking with other growers to share workers and ideas with them. We've heard from some businesses who once they'd finished their harvest, had already had work lined up for that workforce to be able to go work on another grower's farm in another region, that they'd already coordinated that for them. So what that communicated was that we are looking out for you as a workforce, and so hence hopefully showing some loyalty for them to come back potentially as well, and also helping each other out so that that grower will hopefully get some support from the other grower in return as well.

The other area is just making sure and focusing on things like social activities to engage the team in an enjoyable environment. So that might be providing weekly challenges, making sure they're getting the team together to have a barbecue together, at least once a week, things like that. So some steps that we really consider and recommend that growers should consider when it comes to retaining your workforce and making sure you can retain your workforce. So that's building a great team working environment, making sure that there's a good level of trust, openness within the team, that they want to work together, that any potential issues with each other are addressed as soon as possible, so that people can just get on with it and just making sure that that working environment is a great place to be. Again I come back to this, consider what you would want in a job.

So how can I make sure if I'm walking into this business, I'm seeing that this is a place that I would want to be. And so that might be things like, making sure that the equipment's good and reasonable to work with. It's not dangerous. People come in and they'll smile at me, that the employer will actually appreciate the fact that I'm there and helping them out as well. Consider designing variety or challenges and autonomy into an employee's work where possible. Spoke a little bit earlier about the stats of job satisfaction, that people like being able to work with a sense of autonomy, but to be able to build in some challenges. So "Hey, look, last week you achieved this. How about we aim it X plus this week and see where we can get to." And then potentially see if you can build some variety in.

So, yes, last week we worked on this fruit variety, can we potentially put you over on this variety this week, if possible, or just giving them an opportunity to change up the work. And that might even just be shifting things around or spending a day in a pack house, potentially if that's an opportunity. Also setting some goals and some team related challenges. So an opportunity to challenge the team and say, all right, well, let's come up with a picker of the week. And that might be based on the quality of their work, how fast they work, tidiness around the place. And that might mean that they don't need to cook for the week, for example. It does build the team up. It gives people that sense of challenge and an opportunity to compete against their team.

But it really builds that team comradery, which we think is really, really important. Again, ask for feedback from your employees. Ask them what's worked? What's really great? What have they enjoyed about working with you? What hasn't been so great? What could be better? What could you do better? That brings us back into that feedback. Sorry, so that's feedback from them on your performance, but also give some people some feedback on their performance. Let them know where they've done really well. If you're expecting people to stay with you for a significant period of time, some feedback on their performance is useful as well, so that you are just not putting up with a floor, but you're actually addressing it. We really recommend that if somebody's doing something wrong, that you address that as soon as possible. And this last one, which is exceptionally free, it's the cheapest thing you can do is to thank people for the work that they've done. And we highly recommend it, and people really, really appreciate it.

So when it comes to reviewing somebody's performance, here's some tips and things that we recommend, and six questions for you to consider talking to these employees about. So are you enjoying the job? And as part of that, what do you actually enjoy doing? What are things as part of that you really enjoy doing? You may find that there'll be some areas of somebody's job that they really, really enjoy, but other areas that they may not, and you may have an opportunity potentially to change that up for them. Also asking somebody where you can improve as an employer. So what are sort of the things that we can improve around the business, around the farm or around your management, that could be improved.

So hence to make their experience better. Then if they are a permanent employee, start to consider, what are they aiming for in the next 12 months? What are the sort of things that they want to achieve? And that might be that they want to see some certain projects around the farm finished. It may be that they want to improve the way that they manage staff. It may be that they want to consider stepping up into a more senior role over time as well. Again, knowing this makes it easier for you to be able to consider and plan what your workforce needs to look like as well, because that person may potentially move out of the business because there is no opportunity within your business to step up. Consider again, so how did I do managing or leading you? This is direct feedback back to you as an employer, this makes sure that the communication is both ways, that a performance review goes both ways.

And by opening up and providing this opportunity for employees to give you this feedback, that actually opens up them to be able to receive the feedback that you've given them as well. And then how can I manage you better? So that might be, people would say, look, I really need to know every day clarity around this and this and this, or, look, I need to catch up with you least once a week because I can't get in contact with you otherwise. So those are things to consider around managing performance and reviewing somebody's performance.

Also to consider that, because you may be dealing with labor hire companies, or you may be dealing with contractors who will generally be managing the performance of their staff, it's important to keep the communication open with them as well, and consider them as key partners with your business. So I think it's important to be telling them where they're doing well and that's getting the right people and telling them things that they are doing really, really well and where they're really hitting the mark with the right skill sets that they're putting forward with their people, and also areas where they can improve. And that might be areas around communication. It may be areas around just making sure that they're on top of the staff that come to your farm.

And then likewise, as you've done with employees, we recommend that you open up for both labor hire companies and contractors, and ask them for feedback about how you are going. So is there anything else you need from me? Is there information I haven't given you that I should be giving you? Or, what's the feedback back to me around how I can manage these workers better? The people that you are bringing on onto the site, how can I help? Now they may have nothing for you, but what it does is, it creates this partnership and this open relationship where you are actually able to discuss, and as a result, they will feel that you are a lot more flexible as an employer, and somebody who they would like to work with as well.

Undoubtedly, when it comes to managing people, there can become times where we will need to manage conflict within a team or with people. And I want to outlay five key steps here that'll actually help manage conflict, and by doing this help to maintain and retain the team that you have. So step one, it's important to have these workforce planning points of documentation in place. Again, conflict is often about a lack of clarity, or that people's needs haven't been met. So when it comes to being able to make sure that people are clear on what the job is that they had to do, or there's a conflict around the expectations, those position descriptions, points of the employment contract, pay conditions, those sort of things are really important place to have, they're important to have in place. And again, you can refer back to as common ground.

The second thing is to be guided by and committed to your workplace culture. We define workplace culture as things that you accept or things that you reward. So if you accept that somebody comes onto the farm for work 10 minutes late every day, your workplace culture is, it's okay to be late. If you accept or you reward people who treat people unfairly, look down on them, make sexist, racist comments, et cetera, and you reward them, then your workplace culture is that it's okay to be sexist, racist, et cetera. Understand what you want your workplace culture to be. And that might be a place where people are respected, where we work hard, but we work fair, that we value the work we're doing, we value each other, and then make decisions around that.

And if there's a conflict where somebody is not, as example, meeting up to the standards set by your culture or the values of the business, then it may be better to let them go, get them out of the culture and out of the business completely to maintain the importance and I guess the purity of your workplace culture, for lack of a better word. Our recommendation is to really guide that conflict and who's employed in your business by culture alone, and a lot of businesses unfortunately, just due to the nature of this will keep somebody on board who is potentially toxic for their culture, but is a really high performer. And you'll keep them around because they're a high performer in your business, they know your business, they bring in the most money, they do the most whatever, but they're actually toxic for the workplace culture. And as a result, you can't keep the other team members satisfied because of that person.

So consider the workplace culture. Know what you will want achieve before you go into any conflict management conversation. So what do we want to achieve? Is it, do we want this person to work out? Do we want this person to stay here? Do we want this conflict sorted? Or we just know it's going to be best this person moves on potentially. So know what you will want to achieve before you go into a discussion, and make sure you keep that aim, center of the discussion for you. But go in with a desire to understand. Often we go into conversations with the notion that we are here to simply communicate what we want to communicate rather than a desire to understand.

And as we've communicated earlier, the opportunity to hear from both your employees, contractors, labor hire companies around things that you are doing well or things that you need to improve, again, it just creates that relationship and creates a deeper level of loyalty and understanding. So go into any conversation with a desire to understand the other party. We'd say you have two ears and you have one mouth and we recommend that you use them in that proportion.

And the last thing is to seek engagement in the outcome from all parties. So to be able to make sure that people understand. So as a result of what we've discussed today, what are we going to do? What are the actions that are in place? What are the important things that we all need to do from here? And that may be some actions on all parties place. And we recommend that that is documented and given to the employee as well, saying, "Here's the discussion we had. These were the actions that we agreed on." Again, this provides some clarity. And again, an opportunity for you to use later on down the track should you need to address the issue again.

So a couple of really important tools as we come to an end that we think are important for employers. These are out of order, but we encourage employers and everybody who's in a leadership role to avoid asking questions that begin with or use the word why. The reason is because why questions, people become naturally defensive with them, and they feel they need to justify their behavior. So some better examples of why questions, asking, I'm wondering if... Or help me understand how you came to that decision. Or when you did that, I felt frustrated, or I felt frustrated when you did this activity because it set me behind, so I think in the future we should talk before you undertake that activity.

So to be able to have that conversation [inaudible 01:12:38] share your thoughts and your feelings first, and then open it up for others is really important. A really important question we recommend every employer or leader, manager asks every employee is, so what do you need? To make sure that the needs of employees are met, be them seasonal workers who are going to be with you for a week or six weeks, or people who've been working with you for however long. And this last one, again, that was discussed earlier, and again, it's free and easy to do to say thank you or just say, "Look, I appreciate all your work. Appreciate you. Appreciate the effort you put in into this task." We really recommend that.

So we've talked about workforce planning, attracting staff and retaining and managing staff even through conflict. There's an opportunity for you to reflect, what are you doing well? And what can you improve on? We've put together a HR checklist, which is a fundamental list of areas that address workforce planning, attracting staff induction and general performance management. And if you consider these things, as I just slowly flip through these, if you were to give yourself a score of five, where one is, I've got no experience with doing this, or I know I do it very, very badly, through to five where, I'm really, really good at this. I'm kicking goals in this area. Where would you rank yourself for these areas?

And our recommendation would be that if you gave yourself a one to a three in your honest assessment of yourself, this becomes the foundational areas for you to consider on the things that you need to focus on in order to improve your HR function. Again, everything we've just shown over these last four slides are things that you can control, they are within your sphere of control, things that you have direct control over and recommend that these are the areas that every business that manages people should be considering.

[1:14:55] So where to from here? As part of this program, we are offering some individual HR planning, strategic planning sessions with growers, and we are taking registrations for that on the link that will be provided to you, but it's outlined here as well. We'll also be as part of that process, helping businesses to understand what they really want to achieve with their HR aspect of their business, with one of those vital three cogs. And that'll include taking a bit of an analysis in terms of what strengths and weaknesses, the opportunities and threats that the businesses has, that can emphasize, setting some goals and putting an action plan in place to be able to address the key areas relating to the HR function of a business, moving ahead. So that concludes this workshop.
Video chapters
00:00 Introduction Aimee McCutcheon, Statewide Seasonal Workforce Coordinator, Agriculture Victoria
10:09 Presentation - Workforce Planning For Your Next Harvest Ben Reeve from Meridian Agriculture
17:42 Section 1: Workforce planning
31:34 Section 2: Attracting Staff
36:05 Model: The expectation gap
48:10 Considering people - Maslow's Hierarchy of Needs
54.25 Job Satisfaction - statistics
57:03 Section 3: Retaining and Managing Employees
1:02:34 Reviewing performance
1:06:41 A process to manage conflict
1:11:38 Important tool for employers
1:13:21 Self reflection / HR Checklist
1:14:55 Where to from here?
Download the HR workbook for this grower workshop (Word Document).
Contents:
Workforce Planning and HR strategies for your next harvest
Section One: Business Background and HR Overview
Section Two: HR Skills Audit
Section Three: Workforce Planning
Section Four: Key Partnerships
Section Five: Attracting staff
Section Six: Retaining Staff
Section Seven: Human Resources SWOT Analysis
Section Eight: Goal Setting
Action Plan
Section Nine: Action Plan Template
Section Ten: For the Future
Download PDF in new window (Note: this document does not meet WCAG 2.0 accessibility guidelines)
Harvest resources - Agriculture Victoria
How to get a harvest job
Summer Seasonal Harvest Sign-on Bonus
Free harvest work training
Finding workers for your business
Support for your business
Sign-on bonus - languages other than English
Speak to a Seasonal Workforce Coordinator
If you need assistance finding seasonal workers, would like to apply for a Sign-on Bonus or need other business support this harvest season, fill out the online form. One of our Seasonal Workforce Coordinators will contact you.
Online form: speak to a seasonal workforce coordinator
This workshop is brought to you by the Big Victorian Harvest campaign
The Victorian Government has invested more than $67 million as part of its Agriculture Workforce Plan to assist Victoria's horticulture industry navigate the uncertainties created by the COVID-19 pandemic.
The Big Victorian Harvest campaign forms a key part of that program of work with the aim of attracting and securing local and international seasonal workers as well as assisting agriculture businesses and communities.
As the Victorian horticulture industry transitions to living with COVID, the Victorian government's support continues to focus on building capacity within the industry to ensure businesses more effectively and self-sufficiently manage their harvest workforce needs.
For support for your business, go to the Big Victorian Harvest.
This program is brought to you by Agriculture Victoria and Meridian Agriculture with funding from the Victorian Government.